---
---
Choose 2 FREE accessories from the image list
Minelab SDC 2300 Gold Detector 3230-0001




This exciting new product is a portable, compact, waterproof gold detector featuring Minelab's improved MPF technology. Second only to the Minelab GPX Series in performance, the SDC 2300 will be the best mid-range gold detector available.

Compact Size

Folds to small portable size, 8 ½ " (216mm) by 16" (406mm). Fits into carry-on luggage and most backpacks.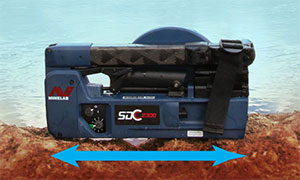 Waterproof Capability

Fully submersible to 3m (10') for detecting riverbeds and shorelines allowing you to transition with ease from land to water. Now you can use your Minelab GOLD detector in all wet weather conditions allowing you to stay on the goldfields for longer, even in the rainy season.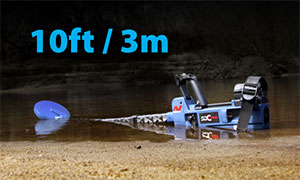 Rugged & Assembly Free

Military grade construction, one piece detector designed to perform in the toughest conditions.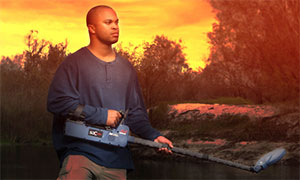 Easy Patch Hunting

Search quickly and efficiently in hard to reach and remote places to find those elusive gold bearing clustered deposits.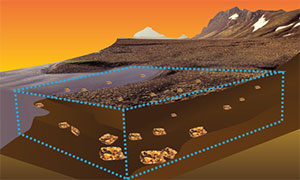 Easy-to-use Controls


LED Indicators
Shows target signal strength, threshold level and battery status.


Audio Control
Adjusts threshold level and low/high audio tone to suit user preference.


Noise Cancel
Easy button press to automatically reduce external interference.



Sensitivity
Eight position adjustments for optimum target identification in varying ground conditions.



MPF Technology
MPF (Multi Period Fast) technology incorporates extremely fast Pulse Induction switching between Transmit (Tx) and Receive (Rx) detector signals. Therefore minimal residual transmit signal is present during the receive cycle, enabling clear sharp detection of very small gold.

---